Flora of Amorgos May 2011
Symphytum davisii (Endemic to Amorgos) This spring we decided to take a walking holiday on the Greek Island of Amorgos and if you are wondering where that it is? It is the most easterly of the Cyclades the nearest large islands are Naxos to the northwest and Santorini to the southwest. It is Approx 20 miles long and varies in width between 2 and 5 miles. It may be a small island but it has a most dramatic landscape. There is a lot of variety with easy walks and some that are a lot more strenuous the highest part of the island is Krikelos at the northern end, which is 2,700ft high and the dramatic sea cliffs along most of the east coast, rise to over 2,290ft. We were based at Langada a village at the northern end of the island high above the port of Aegiali an ideal position to explore the whole of the northern end of the island. It had been a very cold spring and the temperatures when we arrived were about 10 degrees C. colder than the UK. The flowers were everywhere in profusion but the orchids my main interest were still in tight bud if you could find them.But over the two weeks walking the very strong winds which is the biggest problem with flower photography gradually dropped and it got much warmer so by the second week of our stay there were plenty of orchids in flower but those at higher altitudes were still in tight bud even when we left for home. Most of the flowers I saw were fairly common too the Greek Islands but there where a couple of rarities the Campanula laciniata a most flamboyant flower which would look quite at home at the Chelsea Flower Show, this has a very restricted range and where it does occur it is not prolific and the other is endemic too Amorgos. Symphytum davisii this does not appear to be prolific I only saw the one plant in flower during my stay. We had a great time and would love to return one day perhaps in the autumn to photograph the autumn flowering bulbs.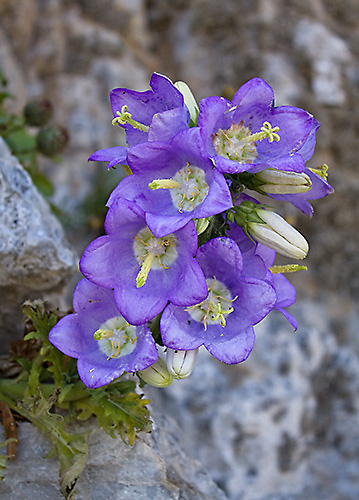 Campanula laciniata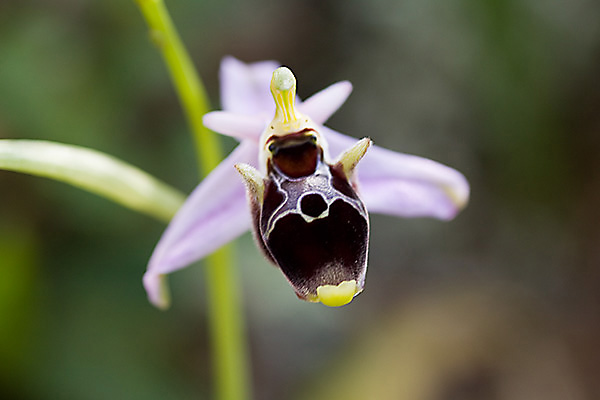 Ophrys scolopax subsp. cornuta --
JoeHumm
- 13 Jun 2011
21 Jun 2011 - 23:52 -- RodBird
Superb photos & notations Joe.
---
Topic revision: r3 - 21 Jun 2011 - 23:52:28 -
RodBird