Dawn At Hambleden Lock 19th November 2005
Mark Russell

I carried on, parking at The Flower Pot at Aston, and walked down the lane to the river. From here I meandered alongside the river. This shot was taken just before the lock :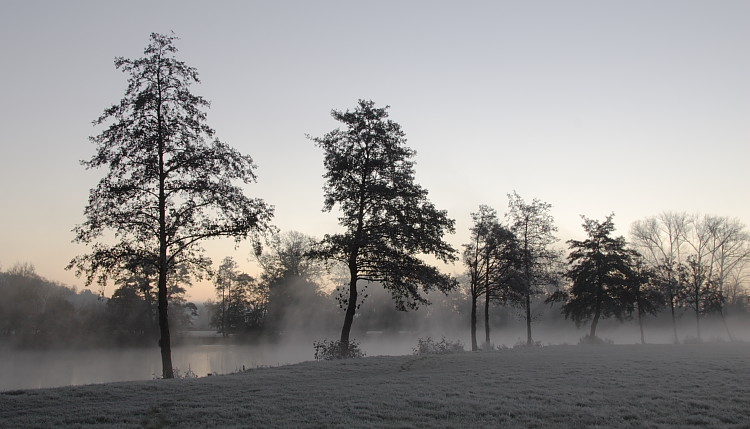 Before the sun was up, most exposures were several seconds. Without a remote release, I used the mirror lock up feature with delayed action. (The mirror goes up on pressing the shutter release and the shutter goes a few seconds later.) Another view just before the lock (1.3 Seconds @ F29):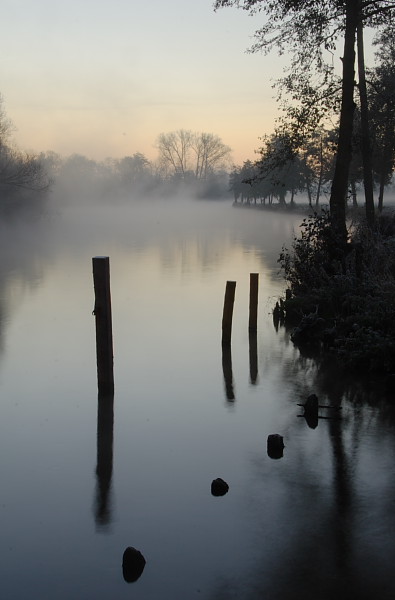 I continued on past the Hambleden lock, through this frosted gate: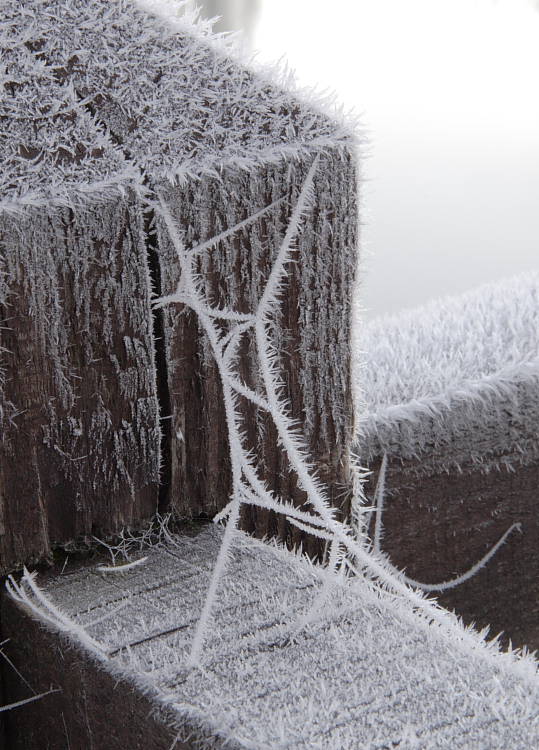 Finally the sun was coming up (7.36am), this is looking towards the lock: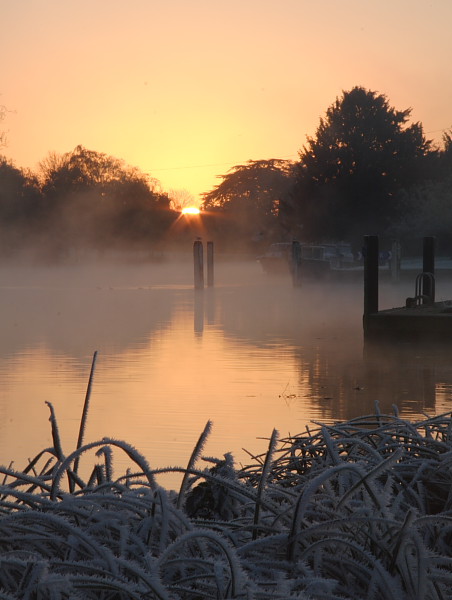 I continued following the river as far as this telephoto view towards Henley: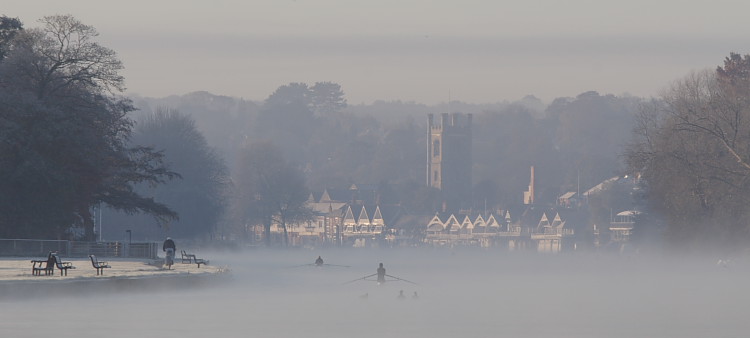 Heading back I kept on my 70-200mm lens: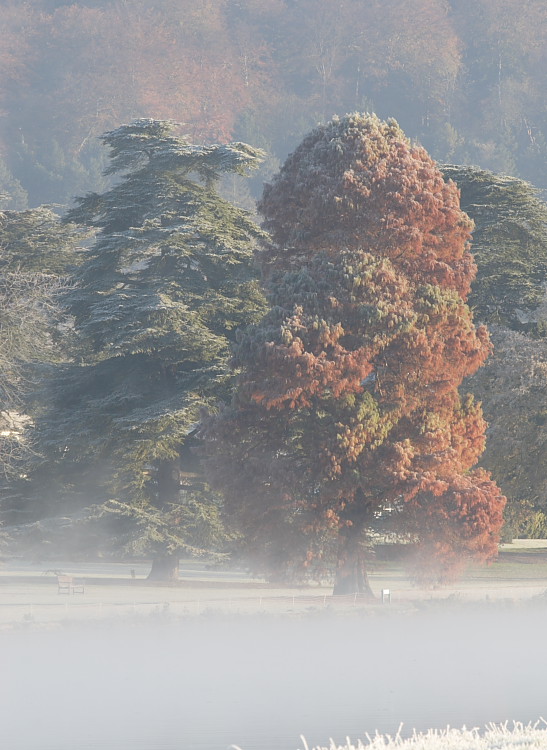 ... it focuses down to 1.2m so is reasonable for close ups. The ice crystals on these leaves were amazing: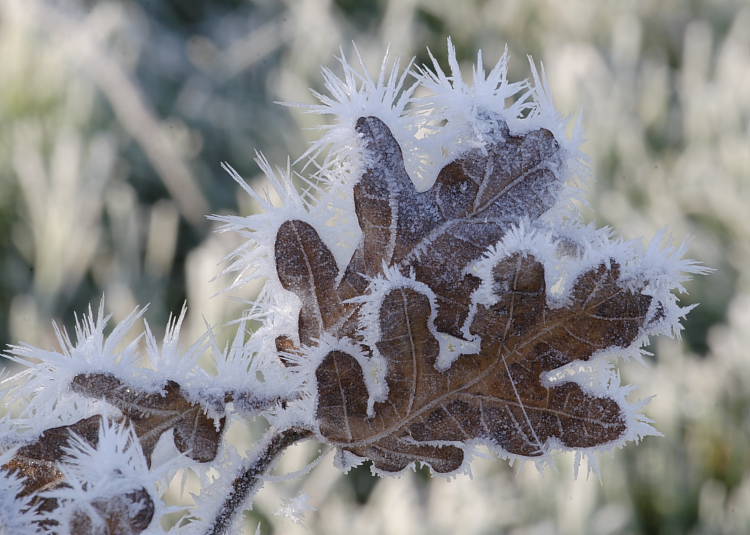 There was a gentle breeze, causing the cobweb to sway around. To ensure I got a sharp picture I took multiple frames, trying to time the shots when the cobweb was stationary. One was bound to be sharp!: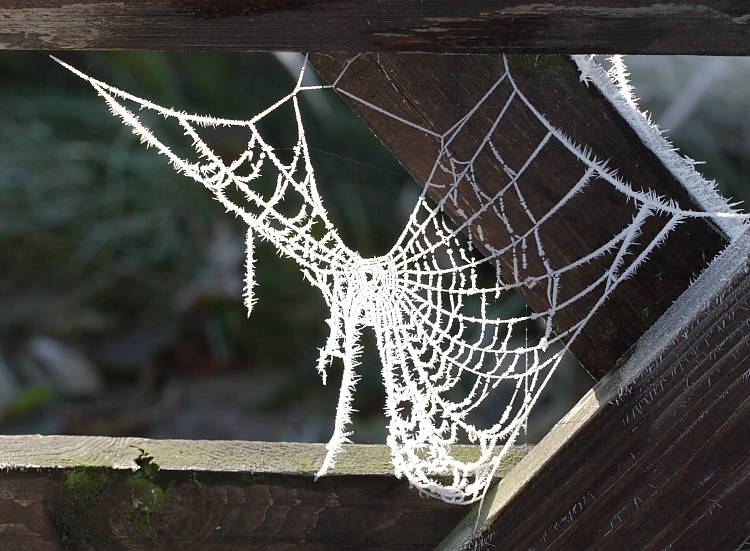 The mist was swirling around quite fast. I took three shots of this view of Hambleden Mill. Here the mist had cleared conveniently in the middle towards the mill: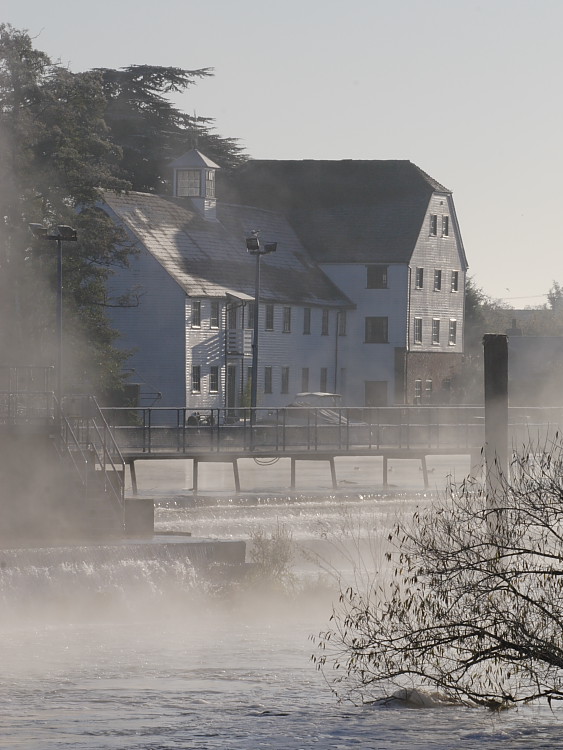 My final photo was these frosty leaves at 9.22am: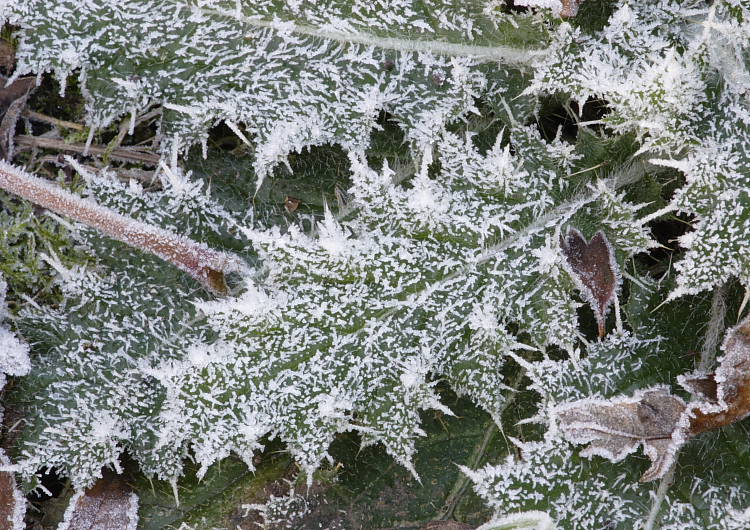 All the photos have been taken as raw and processed in the canon software. The changes are contrast, brightness and croping, with the occasional colour tweak.
Get up early on these frosty mornings and go out with your camera !
Comments Page